Macau authorities are planning to use the new Chinese cryptocurrency to help Beijing prevent money laundering. Also, it would deal a blow to Macau casino junkets. Junket operators attract high rollers to Macau.
However, junket operators have been losing customers after Beijing implemented stricter control of the cross-border flow of funds. Since the crackdown on cross-border funds, China arrested thousands of people. As a result, long-time junket customers withdrew their money. Operators suffered from liquidity problems. According to sports betting software reports, the new cryptocurrency would kill the junket industry in Macau.
A sports betting software platform provider expects the junket industry to fade out or instantly disappear once Macau uses the digital yuan. Casino operators hope that Beijing will allow more visitors to travel to Macau once the Chinese cryptocurrency is used.
Chinese Cryptocurrency to End Macau Junkets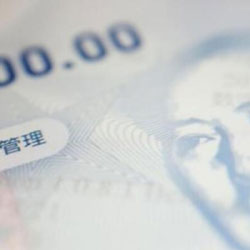 Using e-CNY will allow Beijing to monitor illegal transactions and money laundering. People should give up hopes of becoming a bookie in Macau. However, casinos are hopeful that Macau authorities will allow more tourists back if they can control the environment.
Casino operators are wondering if Beijing would put a daily or yearly transaction limit. However, it can be mitigated if more tourists enter the gambling hub. Mainlanders make up 70 percent of Macau visitors each year.
Using the new cryptocurrency is a high-level policy that everyone needs to follow. Thus, casinos need to ensure that their systems are compatible with cryptocurrency. Macau is the only place in China that allows gambling. However, its revenue has been on the decline for more than a year due to the coronavirus. According to recent reports, revenues dropped by 60 percent from 2019.
Las Vegas Sands welcomed the use of e-CNY. They see it as a positive thing for the Macau casino industry. Also, they described the cryptocurrency as consumer-friendly.